You want to get your mom something special for Mother's Day – and you are in the right place! A custom-framed memory makes the perfect gift. Here are some custom framing gift ideas for mom to get your creative juices flowing:
Do you have heartfelt letters, thank you notes, or birthday cards you wrote mom when you were a kid? All of them can be custom framed and put on display for her enjoy all over again.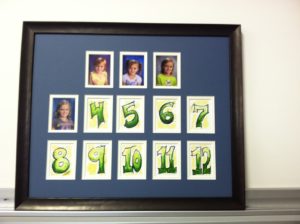 A collage of photos is always a wonderful gift.  Especially when it is something unexpected like each class photo displayed chronologically.
Custom framing can make any photo stand out. You can get creative with the project and make it an entire set of photos, creating a collage. Dig up that old photo album and pick some of your favorite shots of the family.  Remind her how much the entire family loves her this Mother's Day.
Custom framing even works with memorable outdoor items
Anything from smooth stones from the backyard to seashells from the beach can be custom framed. Collect some items from the great outdoors that have special significance for your family, and turn them into a custom-framed treasure.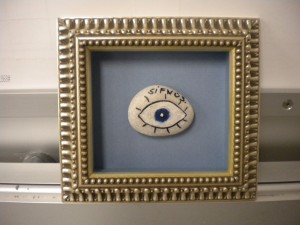 Visit your local FastFrame to find out how you can turn these outdoor items into a meaningful collection for Mom. Make it something that evokes pleasant memories and get creative with how you assemble the project.
Does Mom have jewelry from years ago tucked away? Why not frame some?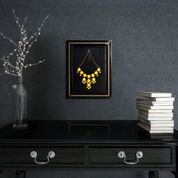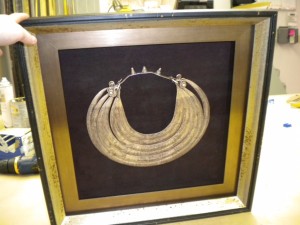 You never know what Mom might have tucked away in the back of her jewelry box. Why not ask about some of her old jewelry? There are probably a number of pieces she adores but hasn't been able to wear lately. Maybe they've gone out of style or newer jewelry has replaced them for certain occasions. Either way, you can mount them inside a custom frame and she'll be able to cherish them in a whole new way.
Your mom is important. So is telling her how much she means to you. The best way to say it is with a creative gift mounted within a unique custom frame. Not sure which framing style is right for your special project? Stop by a FastFrame location near you to talk to a design expert. They're here to help you make your gift all the more meaningful.